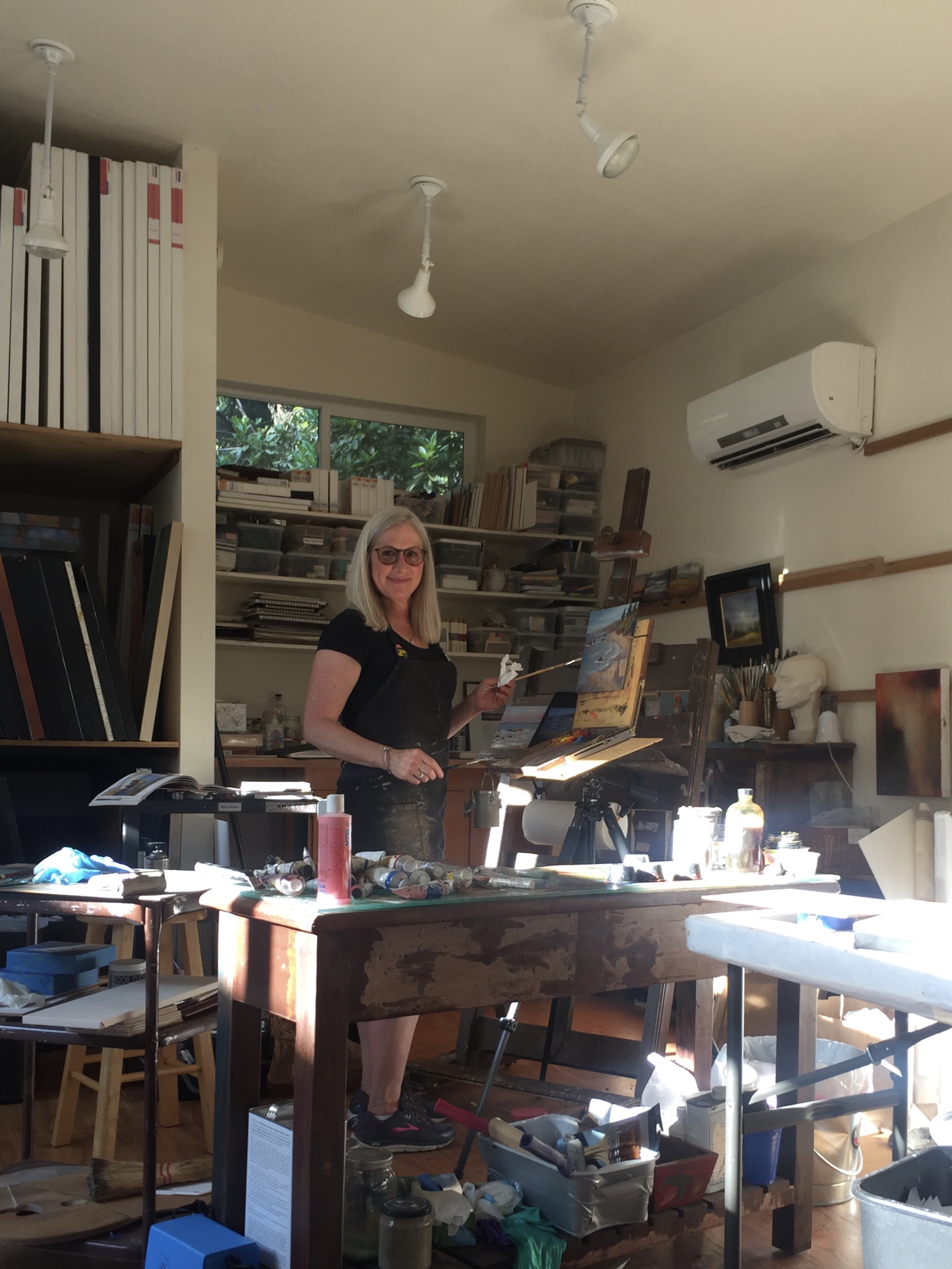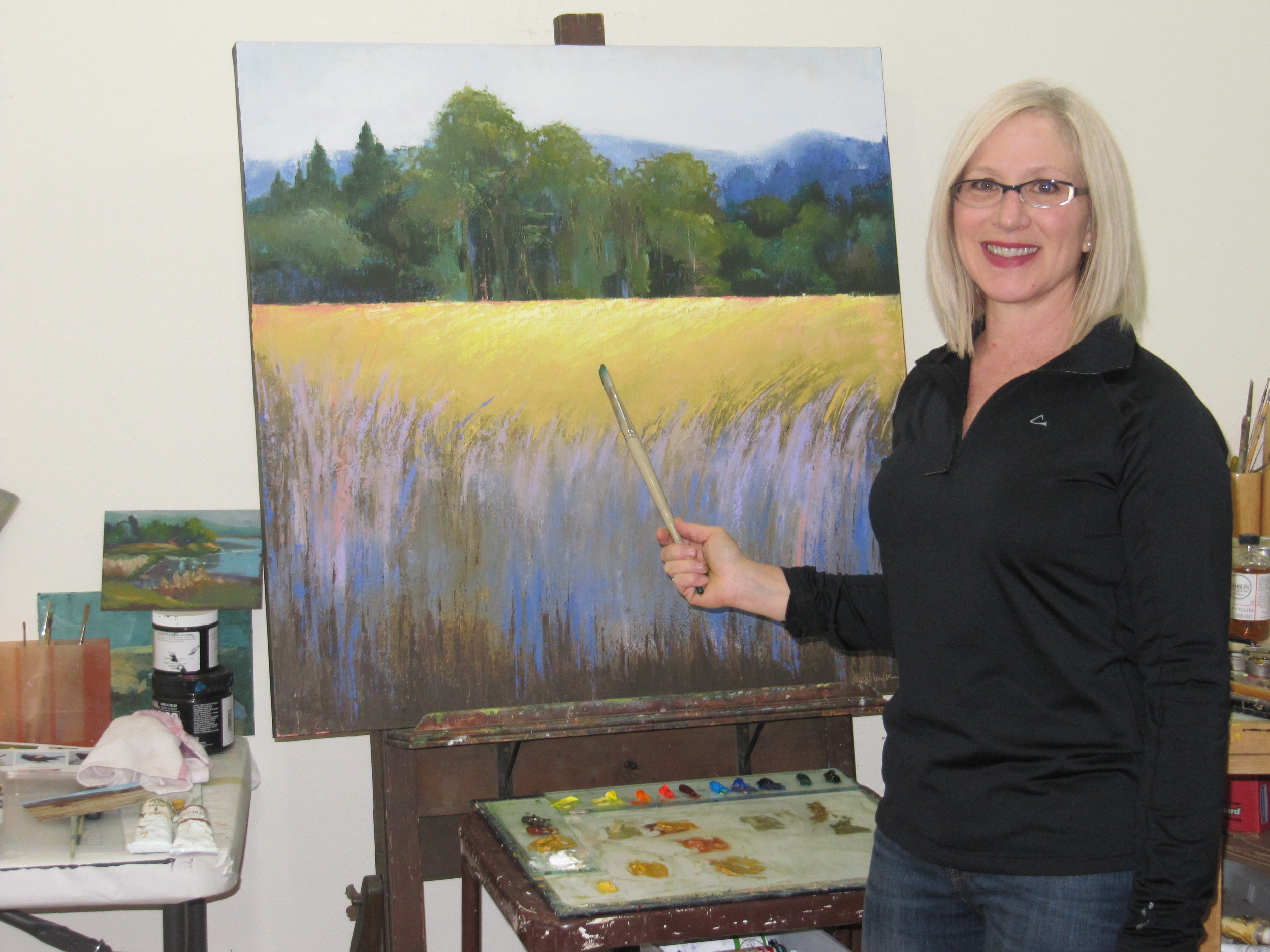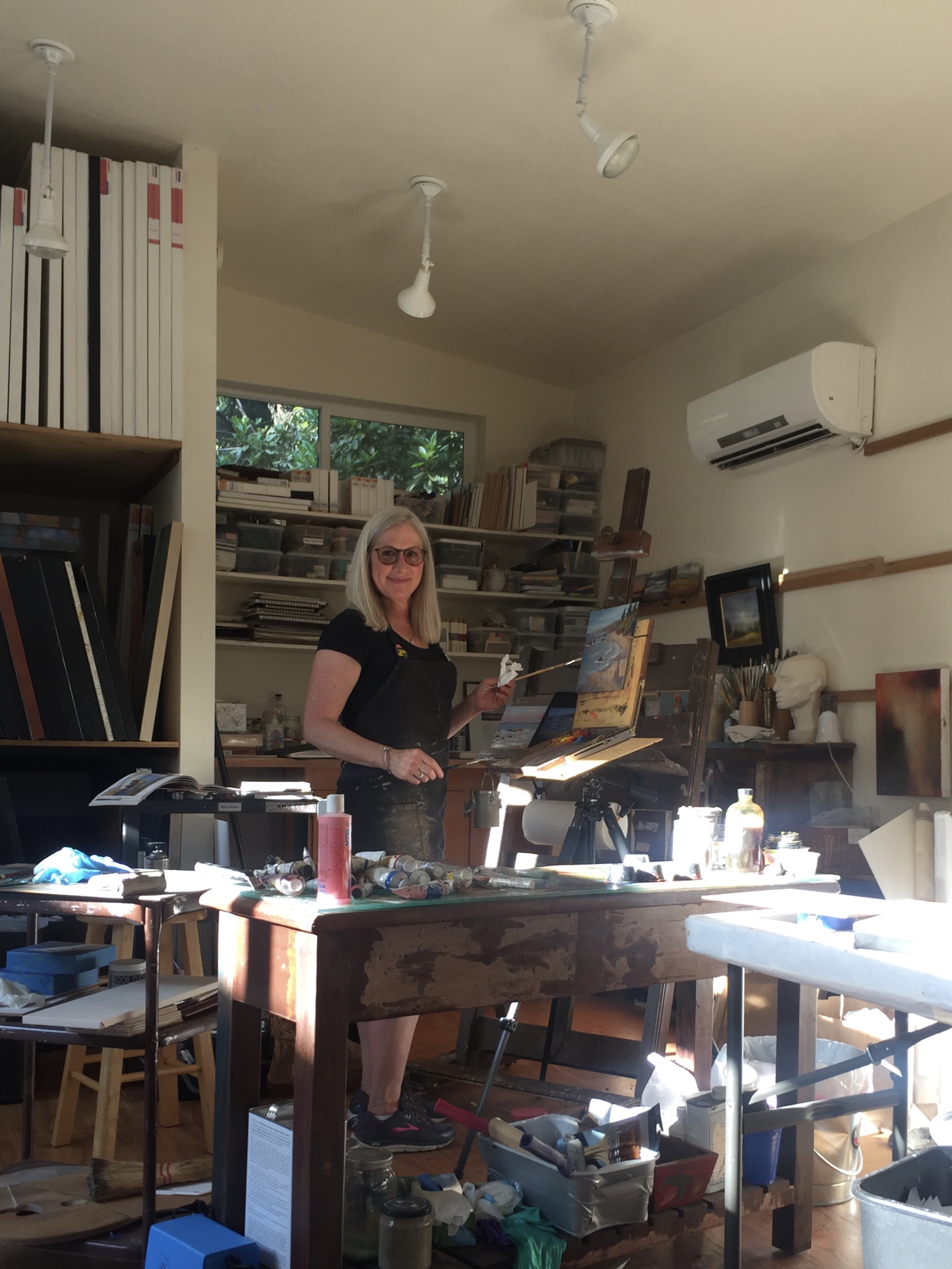 Ok, I know its a mess!!! A lot is going on… getting ready for a show, commissions due! Its fun, a dream come true, but also long days that run into the night. This is the reality and I am so grateful!
I love working large! I used to work in Hollywood CA. painting speciality murals for movie sets and commercials.
Photographing artwork is just one of the many behind the scenes jobs of an artist.
Studio buddy, mostly well behaved but has been known to jump on my pallet of oil paints!
Pallet….. 5 gal bucket lid. Whatever works!